You may be looking for this
Check this out!
The best new fashion in town!
Lonely? Single? Looking for that special one?
Hi!! Wanna Chat?
PLEASE VOTE!!
I'VE TRIED SO MANY WAYS BUT MY WEIGHT IS STILL THE SAME...WHY HUH?
FREE TOP UP?. PERCUMA MAXIS10 ATAU CELCOM10 !!
TEAMFIFI? WHAT"S THAT? WHO IS SHE?
My visitors
Chat with me
MLM satu sistem pyramid?
Abang-Abang Macho
Check out this cool blog!
The time now is..(KL M'sia)
PRODUCTS

Selamat Menjalani Ibadah Puasa
Saturday, August 22
Don't judge me
Originally uploaded by SYA AMIN

Semoga ibadat kita berpuasa di bulan Ramadhan untuk tahun ini diterima dan berjalan dengan sempurna. Amin....

posted by MISYA @ 1:47 AM


DEMI CINTA SELAMANYA
Saturday, November 22
day seventy six. strawberry orbit.
Originally uploaded by ::reflecting truth::




DEMI CINTA SELAMANYA by MILA



Demi cinta...

Hanya mampu merintih di ambang cinta
Hanya mampu melinangkan airmata
Menanti kau pulang menanti kau datang
Merawat pilu

Hanya mahu miliki sekalung cinta
Hanya mahu mengukirkan senyum mesra
Menyambut kau pulang menyambut kau datang
Membelai rinduku

Katakanlah apa saja barang permintaanmu
Aku pasti akan cuba untuk memenuhinya
Aku sanggup cagarkan apa saja yang ku ada
Oh..asalku kau cinta

Kiranya kau sudi buka pintu sanubarimu
Lalu izin diri ini untuk melewatinya
Aku sanggup menurut apa saja yang kau pinta
Oh...asalkan bersumpah...setia

posted by MISYA @ 8:16 AM


#9 : Razi from Pasir Mas
Monday, November 10
#9 : Razi from Pasir Mas
Originally uploaded by SYA AMIN

Met Razi at the Central Market Station on my way home after the last Merdeka celebration.

He's 24 years old, a Kelantanese lad from Pasir Mas. Currently working as a "dispatch boy" (as he called) with a lawyer company"

"Seronok jugaklah dok KL ni, ada kebebasan...boleh enjoy!" (Living in KL is fun, can enjoy, have the freedom"

This picture is #9 in my 100 strangers project. Find out more about the project and see pictures taken by other photographers at www.100Strangers.com

posted by MISYA @ 4:27 PM


CINTA TAK PERNAH SALAH
Saturday, November 8

Originally uploaded by SYA AMIN




CINTA TAK PERNAH SALAH by TANGGA



Ku makin mengenal cinta
Taunya ia jauh lebih indah
Dari ku kira
Ku tempuh jalan berliku
Tuk bisa buktikan kekuatan
Perasaan kita
(Pasti ku kan temukan jawabnya)

Reff 1 :
Ternyata cinta takkan pernah salah
Tak pergi kemana
Takkan ku jera tuk jatuh cinta
Jatuh cinta kepada mu setiap waktu

Ku mau melihat dunia
Dunia yang jauh lebih luas
Dan tanpa batas
Mengarungi laut lepas
Ku ajak dirimu terbang bebas
Kita berdua
(Kini ku t'lah temukan jalannya)

Back to Reff

Rap :
Sering cinta hadir tak terpikir
Tiba - tiba datang bagai petir
Rasa bagaikan tersihir
Walaupun terkadang getir
Tapi yang namanya cinta tetap mengalir
Cinta saling percaya
Cinta saling setia
Untuk s'lama - lamanya

Reff 2 :
Ternyata cinta takkan pernah salah
Tak pergi kemana
Ternyata cinta takkan pernah salah
Tak pergi kemana
Takkan ku jera tuk jatuh cinta
Jatuh cinta kepadamu setiap waktu
Setiap ... waktu ...

posted by MISYA @ 10:39 AM


Sheila Majid performance for ZOOM IN RTM
Wednesday, October 29

posted by MISYA @ 12:19 AM


Within You Is The Strength To Meet Life's Challenges!
Saturday, October 25
Within You Is The Strength To Meet Life's Challenges!
Originally uploaded by SYA AMIN

Note : I took this picture during the last Merdeka day in Kuala Lumpur. I am attracted to his strong will of pushing the cart filled with drinks and some snacks just to make ends meet for him that day.


You are stronger than you think,
remember to stand tall.

Every challenge in your life
helps you to grow.

Every problem you encounter
strengthens your mind and your soul.

Every trouble you overcome
increases your understanding of life.

When all your troubles weigh
heavily on your shoulders,
remember that beneath the burden
you can stand tall,
because you are never given
more than you can handle...
and you are stronger than you think.

~ Lisa Wroble ~

posted by MISYA @ 3:15 AM


About Me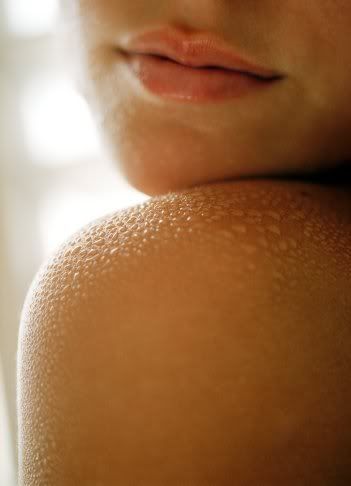 Name: MISYA
Home: KUALA LUMPUR, Malaysia
About Me: You can email/MSN Messenger me at : kissfeez@hotmail.com
See my complete profile
Previous Post
Archives
Thank you for the Music - My Affiliates
Fun Stuffs!
Reading Stuffs - Celeb News!
This might be what you're looking for
My Music
Vote for my blog
Top Links From My Site
To subscribe to my blog - enter your email address below
Powered by

online
Online Casino
Disclaimer:
The purpose of this site is "try before buy", just like an online HMV & "save your time for making your music clipsoff you original CD". These music clips are for evaluational purposes only. Delete all downloaded music clips within 24 hours. All the songs here are copyrighted to their respectful companies. Support these artists by purchasing their original CD online or the CD store nearby. You can keep the music clips only if you own the original CD; otherwise, you don't have right to do so. For music companies: The songs here are used for evaluational and advertising purposes only. If you don't like the songs posted here, please don't hesitate to let us know and we will unpost it.